Our youngest Bernese Mountain Dog, Magnus, turned 15 months old on 01.10.2023, reaching the age limit of the intermediate class. We decided to enter him in some shows:
– 6-7-8 October 2023: Komárom, 3 x CACIB
– October 7-7, 2023: SHKME (Swiss Mountain and Cattle Dog Club of Hungary) Specialty Show
– 13 October 2023: Gyula CAC
– 2023 October 20-21-22: HódmezÅ'vásárhely 3 x CACIB
That's quite an intense start with serious shows, isn't it?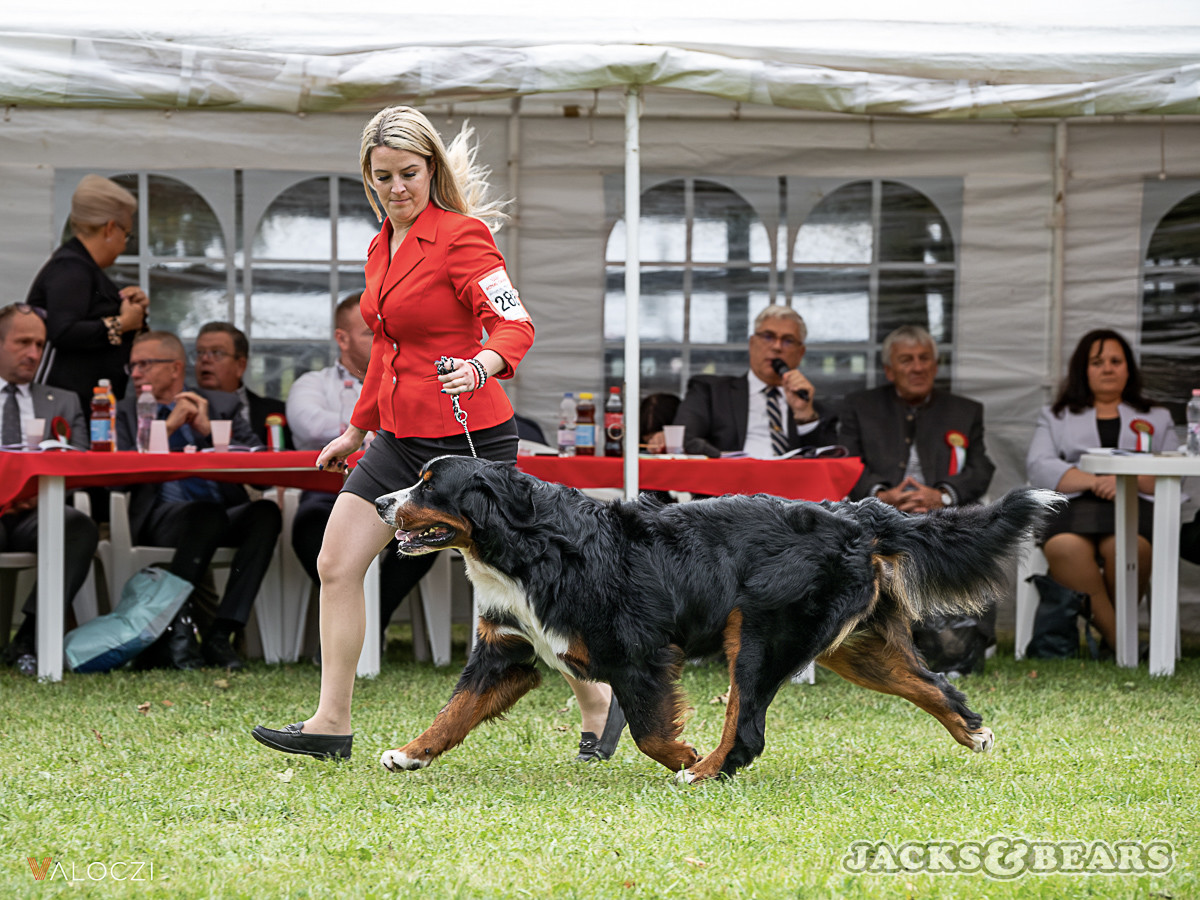 Magnus has done a great job all the way through, leaving the ring twice as Best of Breed and once as Best of Opposite Sex. Once, he even finished second in FCI group II.
He also won the FCI CACIB title twice at the above shows, thus beginning to meet the requirements of the FCI International Beauty Champion title. You can find the detailed show results of Magnus – Jacks and Bears the One and Only "Magnus" – on his profile page.
We are very proud of him, especially because Magnus is our own bred dog.  In the upcoming days we are expecting a new litter from his parents – Rolex and Tuppen -, you can find detailed information here.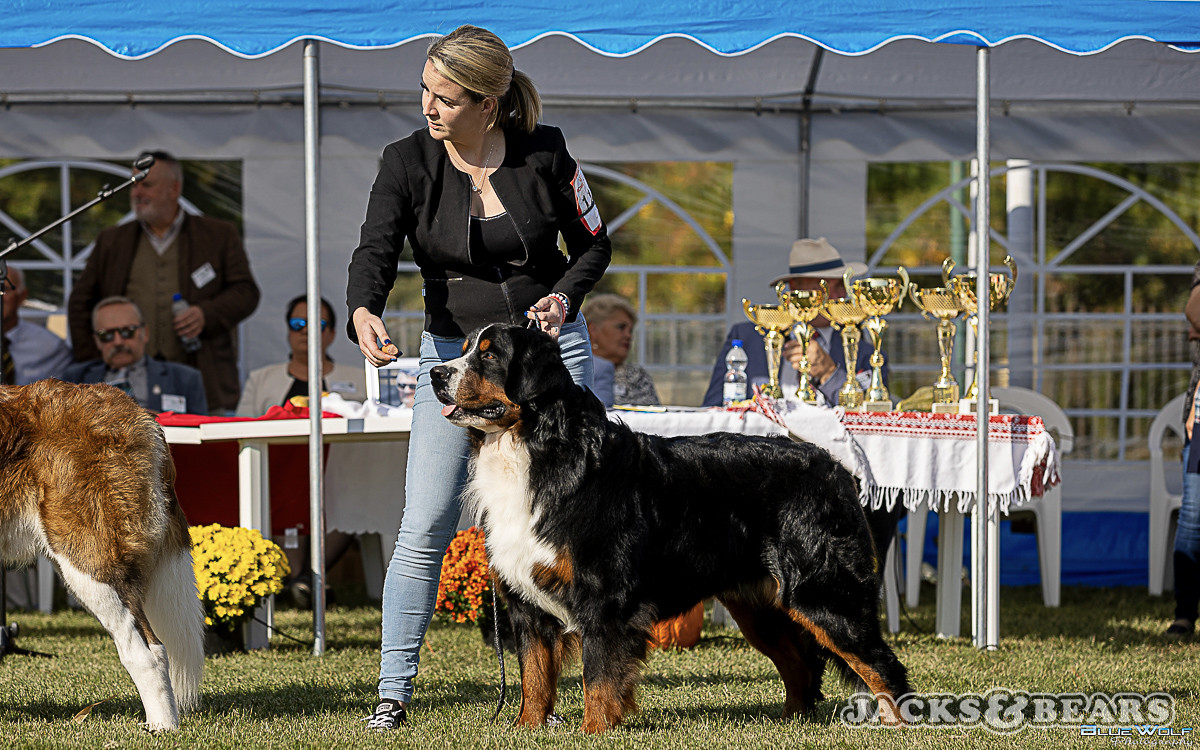 We haven't posted show news of Jack Russell Terriers for a while, though we do enter them from time to time. This weekend Fire was in HódmezÅ'vásárhely. She has finished with the Best of Breed title at all three occasions. We are very happy with her results!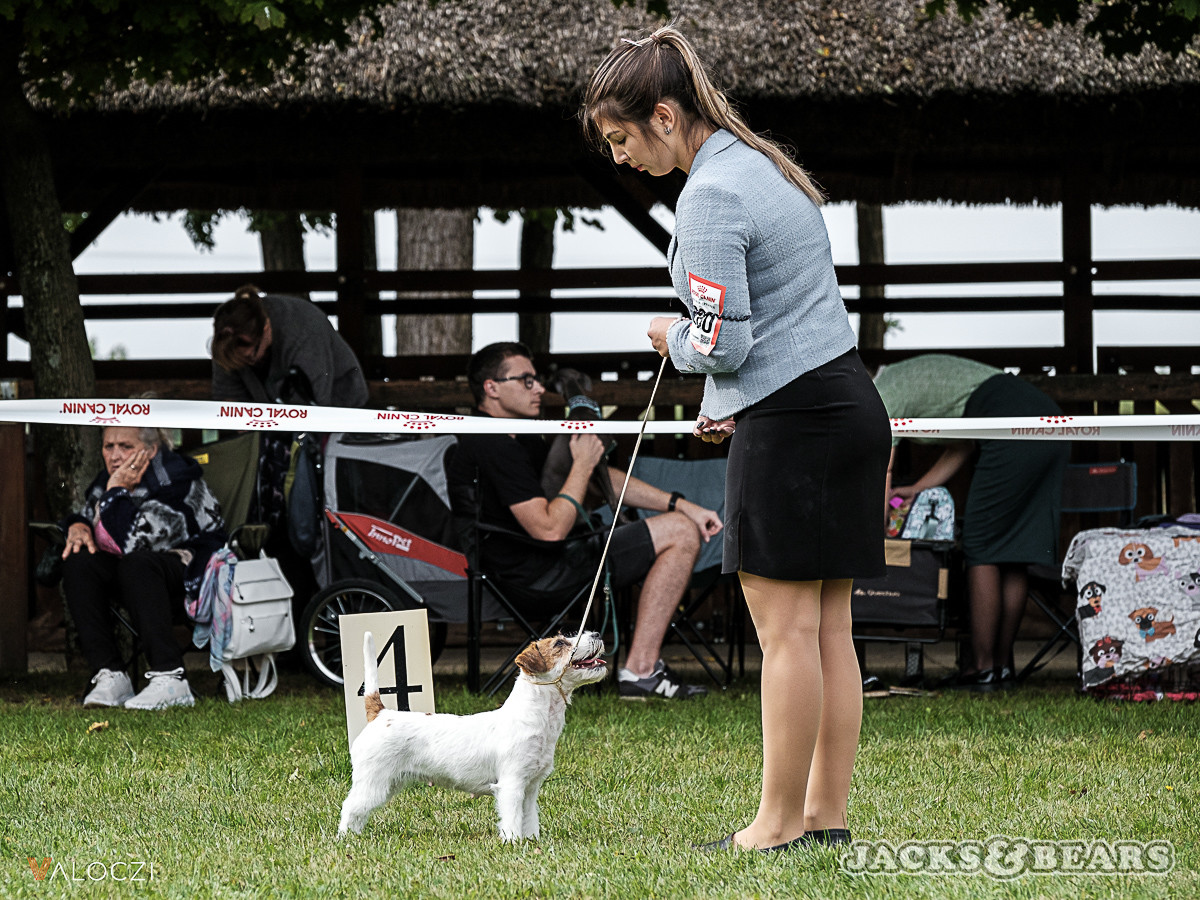 You can find more information about Fire here, her next litter is planned for 2024.